The February 2012 Free Desktop Wallpaper is now available for download. I love the soft colors and tones that fog creates in the forest, and whenever I find myself in such conditions, I'm reminded that photography is but a small part of the whole experience.
As always, come closer to nature in the Hudson Valley.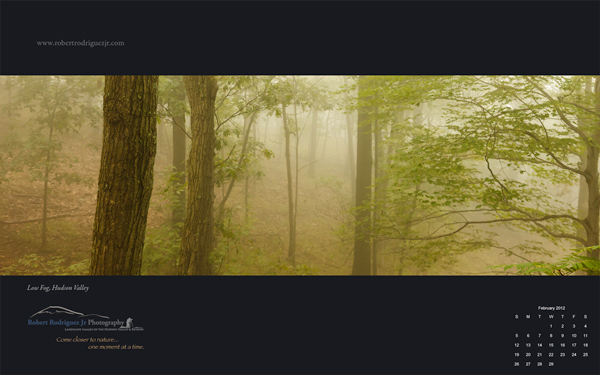 1920 x 1200
1920 x 1080
1680 x 1050
1280 x 800
Instructions:
First determine your screen size. Your Current Resolution Is:

Then click on the link for the correct size. When the image opens in a new browser window, right click on the image and select "Set as Wallpaper" (on a Mac, select "Use Image as Desktop Picture").