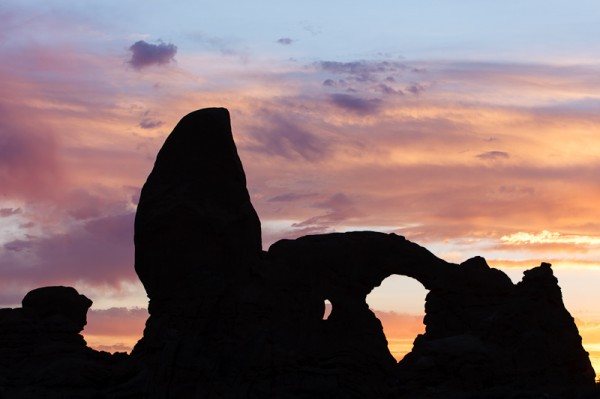 I'm finally back from 10 days in Moab, Utah leading the Arches in Spring Workshop. It was a great experience with a wonderful group of enthusiastic students that all captured some amazing images during our 5 days there. Although we all shoot together in the same locations, it's always amazing to see the variety and differences in the images, which reflects each persons vision, experiences, and unique perspective on the landscape. Some students focused on the grand view, others were fascinated by the small details and intimate landscapes, but regardless the possibilities were infinite and it showed during our photo critiques.
We had a special opportunity on our first day to take a guided tour of the Fiery Furnace, an area of Arches National Park that can only be explored with a special permit. Lead by a National Park Service ranger, it gave all of the students a much greater appreciation of the area, including the geology, wildlife, and natural significance of the fragile ecosystem. I'm a big advocate of understanding your subject matter as much as possible, and this was the perfect way in which to do it.
Our days were very long and physically demanding, starting at 4:30am and ending at 10pm. Based on the strength of the group, I decided to visit some of the more remote locations in the area, so we did a fair amount of hiking including several 3-4 mile strenuous hikes to hidden arches, lush canyons, and amazing rock formations.
We also visited Canyonlands National Park and Dead Horse State Park, which offer fantastic views of the classic southwest landscapes. Again and again I stressed to the students how these iconic locations can be as personal as you make them depending on how they make you feel and what you want to convey. Just because they have been photographed countless times does not mean the possibilities are limited, and each of us has a unique perspective that is as worthy of expression as anyone elses.
During the photo critiques, I asked all of the students to comment on each others images. I think this provides the best possible learning experience since we all share our common knowledge and way of seeing. Of course I provided my own instruction and perspective, and as each day passed, I noticed each student utilizing more and more of my instruction in their images. It's great to see progress in such a short period of time, mostly due to the concentrated nature of this kind of workshop. Having the camera in your hands in an inspiring environment for 5 days straight is easily the best and fastest way to take your photography to the next level – just ask the students!
For me the highlight of any workshop is seeing the passion and excitement that students get from nature, and exposing them to something greater than their images. It is the feeling, the emotion, and ultimately the inspiration that these places create in all of us that I believe make us better photographers and creative individuals. The hours, days, and many miles of hiking all seemed to pass effortlessly because we were all moved to express ourselves as best we could through the wonderful language of photography. Each one of these experiences adds to our vocabulary, and all of us became better photographers because of it.
More than anything else, I want students to come away from a Beyond the Lens Workshop with one main theme, and that is that I care deeply about their images, their progress, and most of all each of them as photographers and people. I obsess over every detail of a workshop; the locations and starting times, the direction of the sunlight at sunrise and sunset, the variety of opportunities, the food we'll eat, and of course the safety of each student. I don't believe in "secrets", so I volunteer as much information as I can to make the trip successful for everyone. Because I treat each workshop like I treat my own personal photo trips, I know I have a chance to offer students something really worthwhile.
A big thank you to all of the students for their trust and confidence. I'm looking forward to returning to Utah next year for the 2013 edition of the Arches in Spring workshop.